After setting up your Email to SMS service and configuring your settings, you can send and receive Email to SMS using your email account.
---
To send and receive Email to SMS:
Sign in to your email application.
The process is mostly the same as sending a normal email.
Write your message.
Send your email.
The email will be converted to a text message and delivered to the numbers that were entered in the recipients box.
---
To view replies:
If anyone replies to your text message, you will receive it as an email to your inbox. You can also see replies in SMS chat
Sign in to your email application.
Check your Inbox.
All your received text message replies will display as incoming emails.
---
To edit an email address:
Select Services and then Email to SMS from the main menu.
Click the Actions icon next to the email you want to edit.
Select Edit settings.
Edit the settings as needed.
Click Save.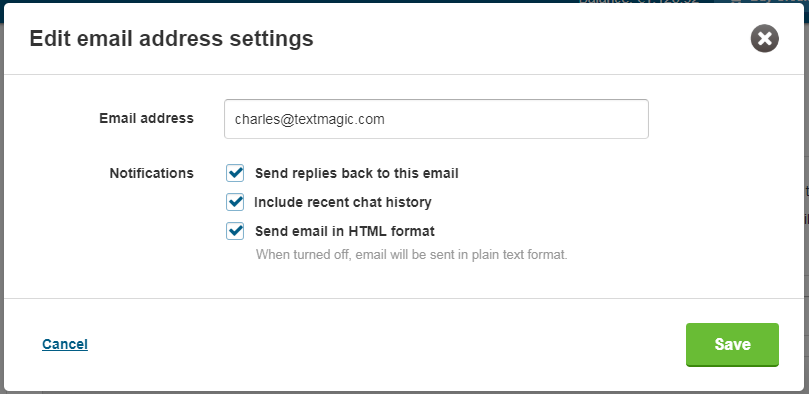 If someone sends a text message to your dedicated number, you will receive an email. You can then reply directly from your email or from the SMS Chat page.
---

Was this post helpful?
Let us know if you liked the post. That's the only way we can improve.