Custom fields are simply extra information fields that you can add for your contacts. These will be in addition to the existing fields - Name, Mobile number, Email and Company.
You can create any new field you like – for example Date of birth, Location or Job title.
Custom fields are shared between all your sub-accounts.
You can use the information contained in your custom fields as merge tags to help you send personalized text messages to a group of contacts.
---
To create custom fields:
Select Contacts from the main menu.
Select the Custom fields tab.
Enter a title for your new custom field.
Click Save.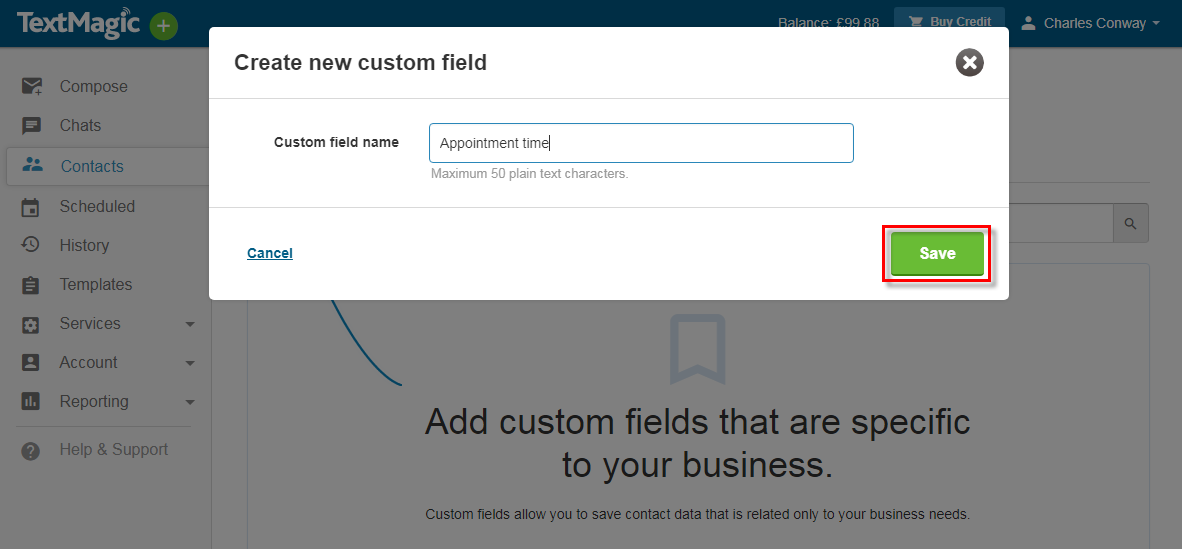 ---
To delete a custom field:
Select Contacts from the main menu.
Select the Custom fields tab.
Select the desired custom field and click Delete.

IMPORTANT: The data contained in the deleted custom field will be permanently deleted from all your contacts and cannot be restored.
---
Using the custom fields as mail merge tags:
Before you are able to use custom fields as tags, you have to fill them with data. The fastest way to do that is to import contacts from a .CSV or Excel file.
New custom fields will show in the Insert tag dropdown when composing your messages. This allows you to make your text messages more personal while sending them in bulk. Learn more about sending personalized SMS using mail merge tags.
---

Was this post helpful?
Let us know if you liked the post. That's the only way we can improve.