The reporting section is one of TextMagic's most advanced and useful features as it helps you understand the impact of text messaging on your business activity.
Reporting section is updated every 24 hours.
To view a data summary for your TextMagic account:
Go to Overview.
Select the account you want to view.
Select a time period.
Export data if required.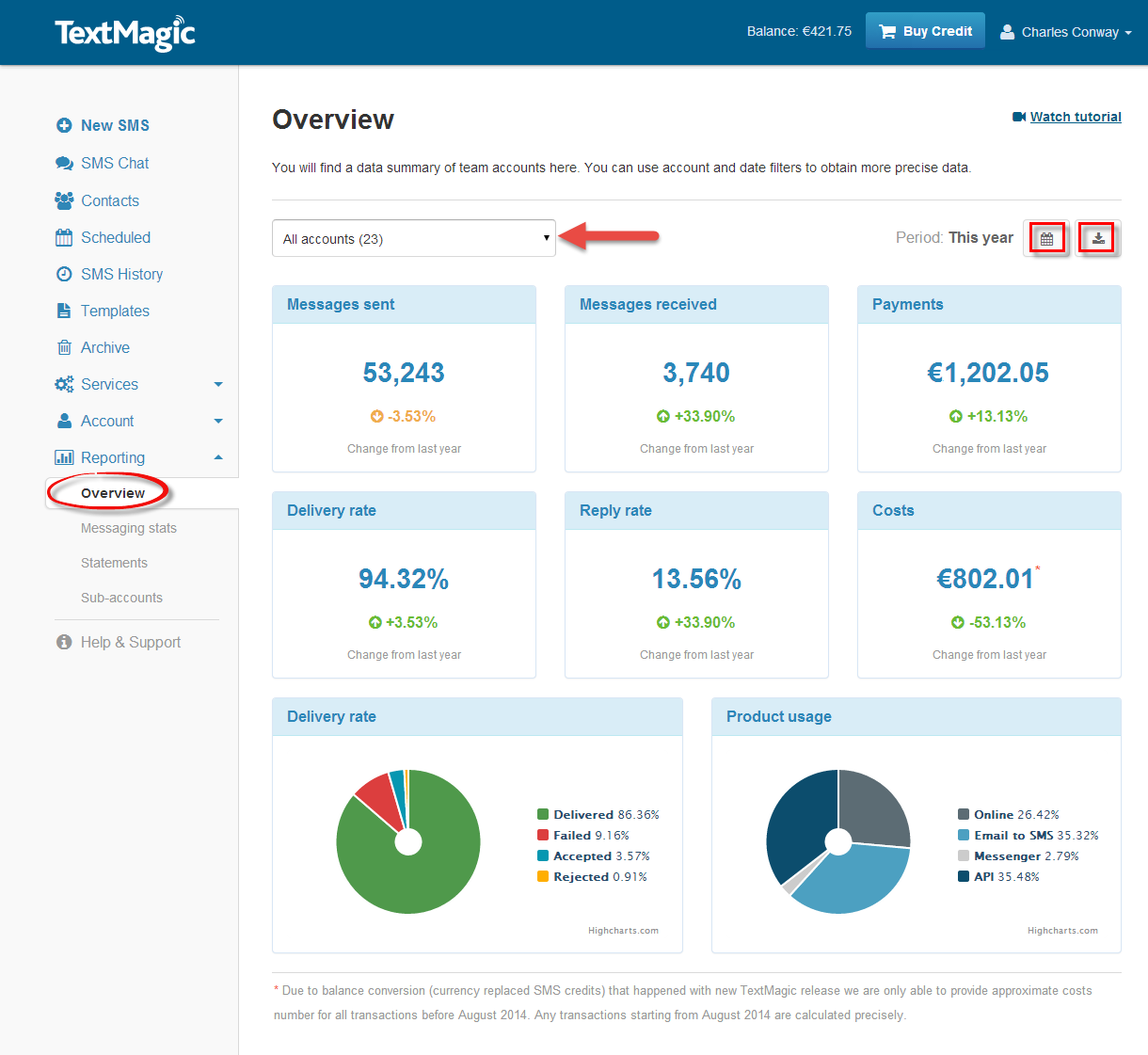 Please note, due to the balance conversion (currency replacing SMS credits) that happened with the release of the new TextMagic system, we are only able to provide approximate costs for any transactions that took place before August 2014. Any transactions that took place during and after August 2014 are calculated precisely.