The Messaging statistics page offers a detailed overview of all your account activity, includingsub-accounts if you have any.
To check messaging statistics:
Go to Messaging statistics.
Select the account you want to view.
Review the data in the Web-App or export it to your PC.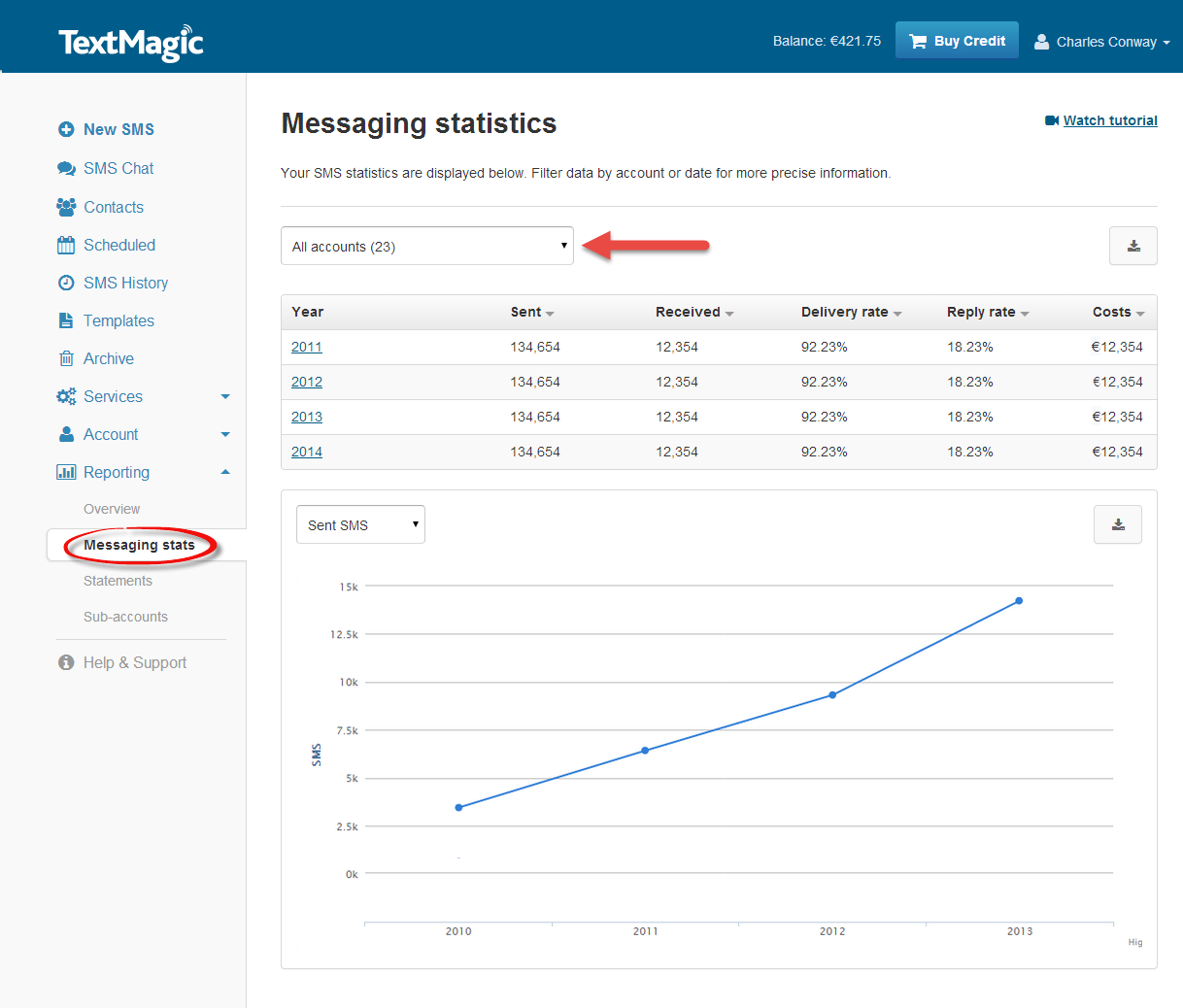 The data displayed for the selected account will include:
Activity over a certain period.
Total amount of sent and received messages.
Delivery and reply rates.
Total costs during the period.
Below is an illustration of howstats appearfor each key indicator: