All transactions are listed on your Statements page, so you can easily view your costs.
To check billing statements:
Go to Statements.
Select the account you want to view.
Select a time period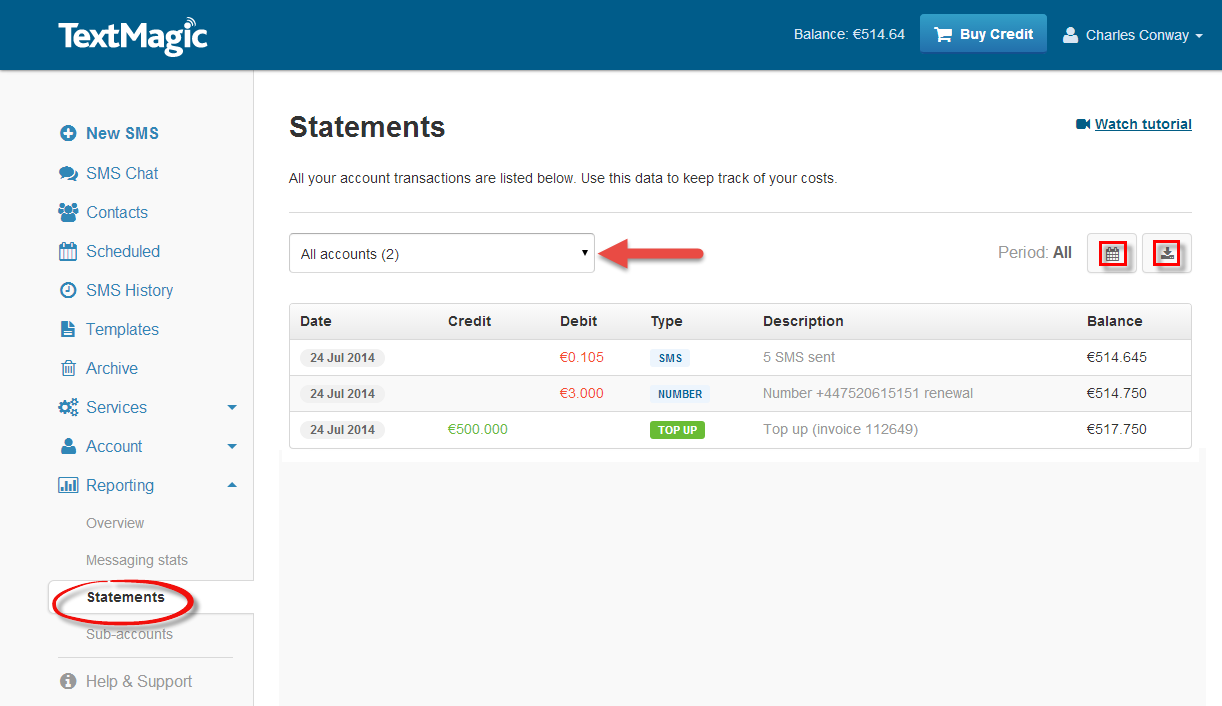 TextMagic statements have been designed to resemblebank statements, with information provided for each day.
Your statement shows you:
Your balance at the end of each day.
Any credits to your account.
Any deductions from your account.
What each transaction applies to.
A short description of activity.
If required, you can use the export button to downloadyour statement.