A dedicated inbound SMS number enables youto receive text messages from any mobile user on any mobile network, worldwide.
We currently offer dedicated numbers in 25+countries.
To buy a dedicated number:
Go to Sender settings.
Click on the My numbers tab.

Click Buy a new number.

From the drop-down list select the country you need. For example, if you are communicating with British customers then choose the UK.
Select your number from the drop-down list.
Choose the account you want the number to be assigned to.
Your dedicated number is now ready to use! Click Finish.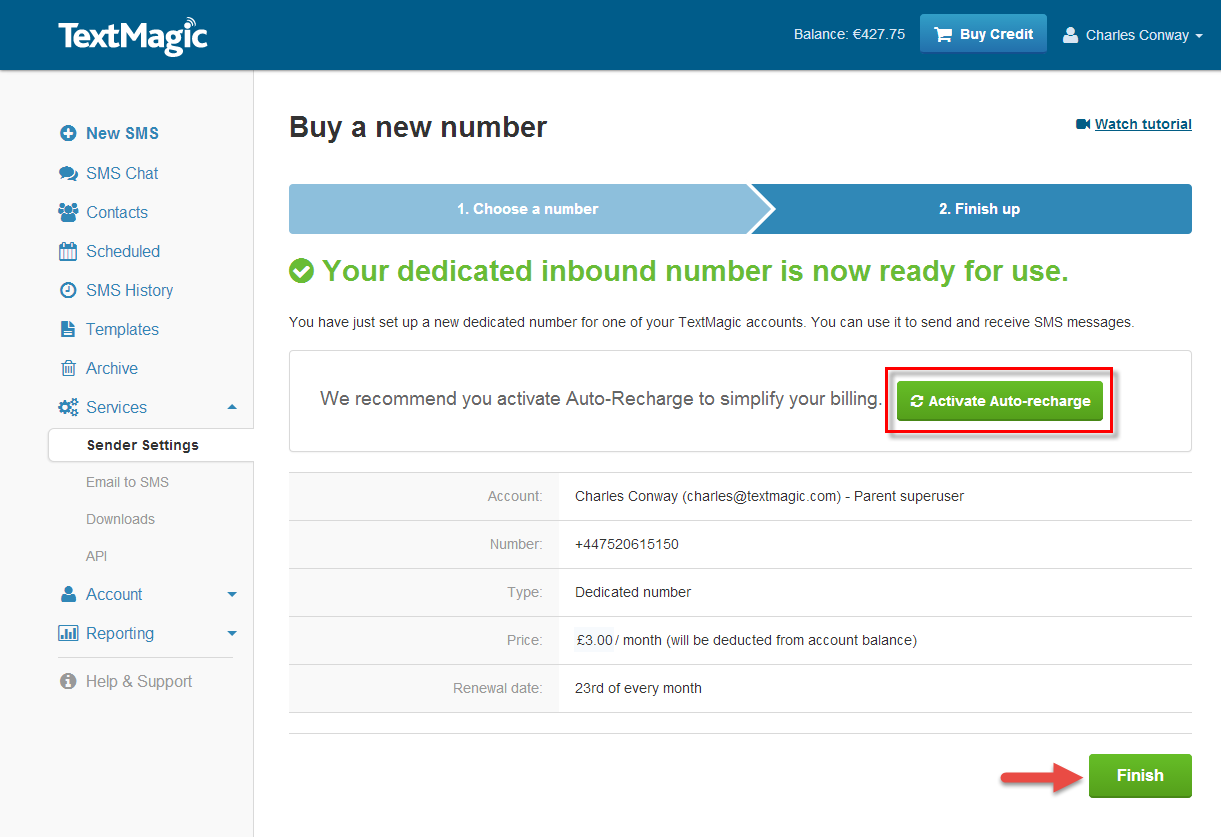 You will be charged on a monthly basis for your number, but please note payment will come out of yourTextMagic account balance, not your payment card or PayPal.
If you don't have sufficient funds in your account then your dedicated number will be cancelled and cannot be restored. To avoid this, we recommend enabling Auto-Recharge on your account.